Reiki Level 1 & Reiki for Animals
This class is for animal people who want to deepen their relationships with animals and learn practical ways to heal themselves and the animals in their lives. Most Reiki classes focus on Reiki for people, but this class is unique in its emphasis on Reiki for both humans and animals.
Participants will learn:
The meaning of Reiki and how it relates to the healing of self and others
Breathing techniques and meditations and how to use them with animals
The Reiki Precepts
Hands-on self-treatment
Best ethics for approaching animals for Reiki sessions
Reiki chair treatments for humans
Techniques for grounding, expansion, and connection to help you connect with even the most sensitive animals
A philosophy of "being Reiki" with animals, rather than "doing Reiki" to them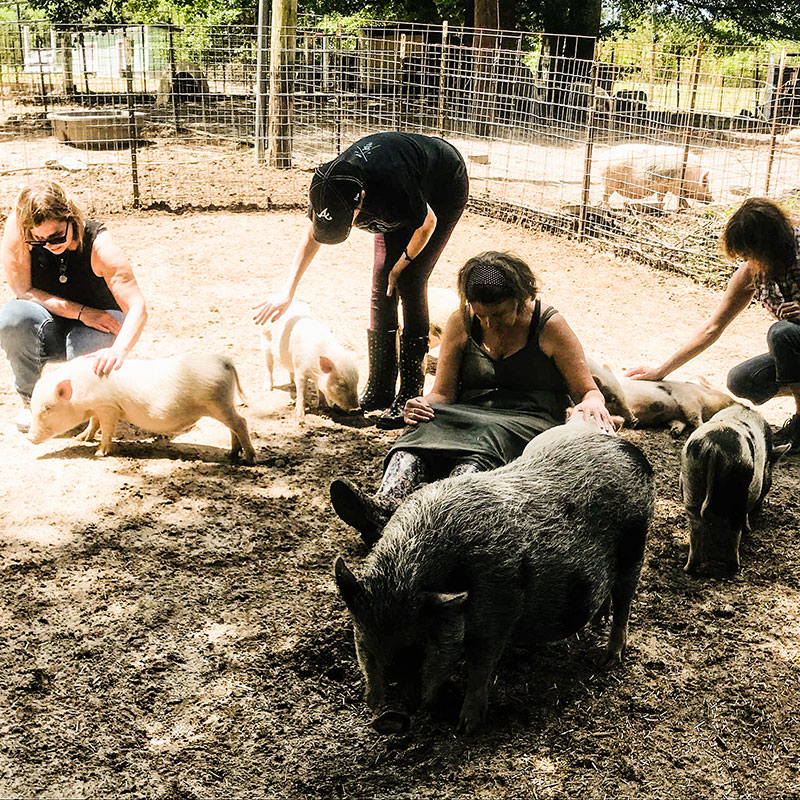 Participants will receive:
A life-changing experience with inspirational animal teachers
An in-depth manual to guide your journey
A professional certificate of completion
Ongoing mentoring and the opportunity to join Three Cedars Animal Community online
Laura is an exceptionally gifted Reiki teacher and practitioner. - CM
This class is offered to animal shelter/sanctuary/rescue workers, volunteers, and veterinarians and their staff at greatly reduced rates.  If this is a class sponsored by an animal related 501(c)(3), 25% of public registration fees are donated to the organization.
If you are interested in hosting a class or scheduling a one-on-one class, contact Laura today!