Reiki Level 1 / Animal Reiki: The Basics
This two-day class is for animal people who want to deepen their relationships with animals and learn practical ways to heal themselves and the animals in their lives. Most Reiki I classes focus on Reiki for people, but this class is unique in its emphasis on Reiki for both humans and animals. The Let Animals Lead® method of Animal Reiki developed by Kathleen Prasad is taught in this class.
Participants will learn:
• The meaning of Reiki and how it relates to the healing of self and others
• Breathing techniques and meditations and how to use them with animals
• The Reiki Precepts and meditations for working with them with animals
• Hands-on self-treatment and how to incorporate animals into these sessions
• Best ethics for approaching animals for Reiki sessions
• Reiki chair treatments for humans
• Techniques for grounding, expansion and connection to help you connect with even the most sensitive animals
• A philosophy of "being Reiki" with your animals, rather than "doing Reiki" to them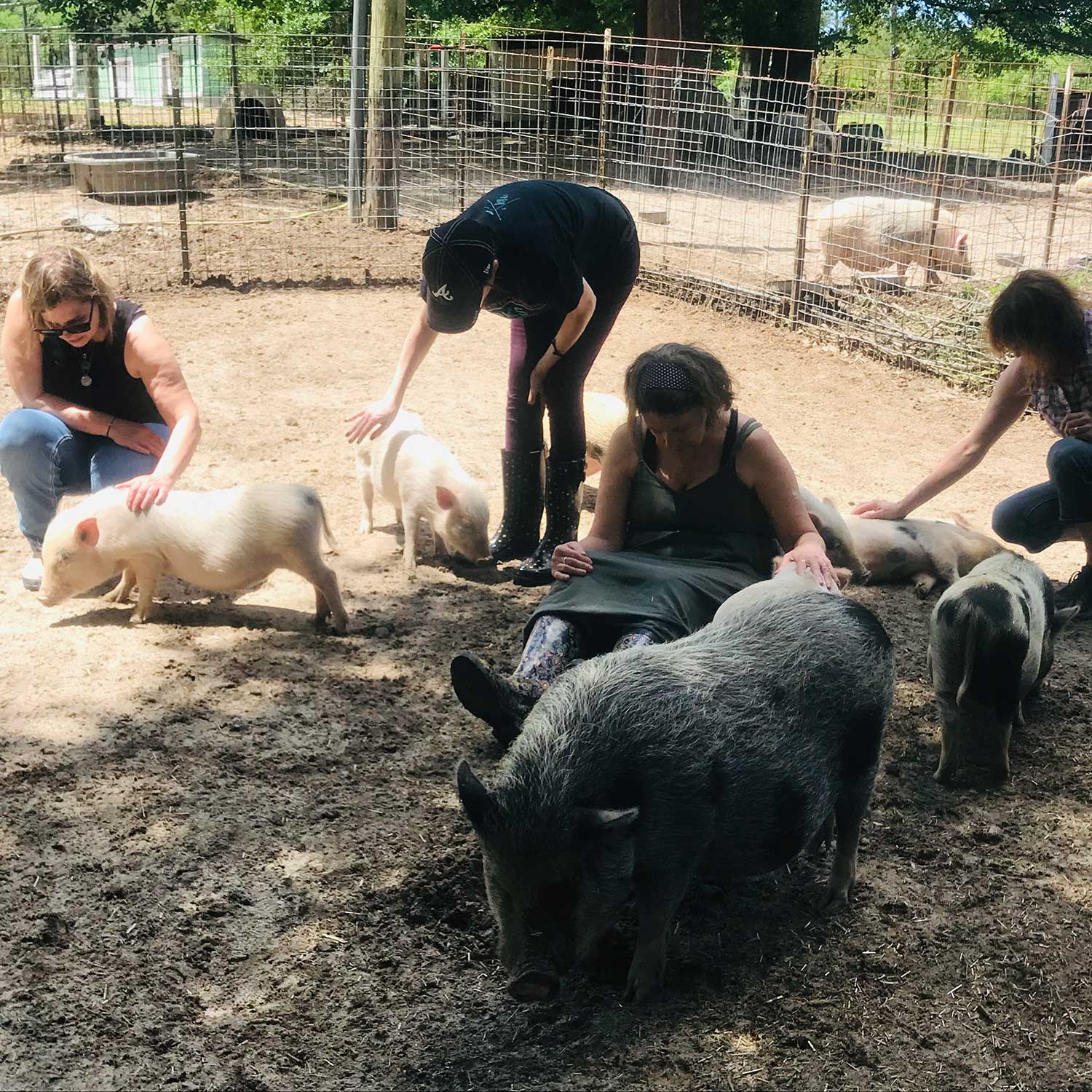 Participants will receive:
• A life-changing weekend with inspirational animal teachers
• An in-depth manual to guide your journey
• A professional certificate of completion
• An invitation to join SARA (Shelter Animal Reiki Association)
• Ongoing mentoring and the opportunity to join Three Cedars Animal Community online
This class is offered to animal shelter/sanctuary/rescue workers, volunteers and veterinarians and their staff at greatly reduced rates.
25% of public registration fees is donated to the hosting animal organization. If it is a public class not hosted by an animal organization, 25% of the registration fees is donated to the Shelter Animal Reiki Association.
If you are interested in hosting a class or scheduling a one-on-one class, contact Laura today!